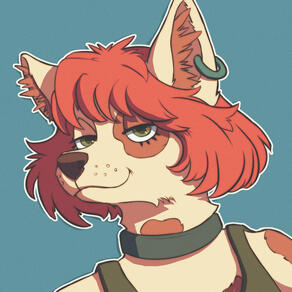 Commissions
By kitauart
Hey! I'm kitauart and here you can check all the information you need to buy a commission from me! Thank you! and drink water :)
Hi! Here are all the clauses to buy a commission from me, by buying a commission you agree to all the conditions listed below! Any questions my dms are open! Please read carefully!

PAYMENTS AND REFUNDS Payments are made via paypal;
I usually work only after payment is fully completed;
Payment can be split into two parts (50% upfront and 50% after sketch approval);
Payment is made after the artwork is decided;
Discounts are not accepted, the commission amount may vary depending on the complexity.

REFUND
If I am unable to start your commission, you will receive a full refund;
Refunds are not accepted after I start your commission.

DEADLINES
Delivery time may vary from 2 weeks to 8 weeks;
I work with queues, the time there varies according to your position in the queue;
You can view your position on my list on trello (home)

OTHERS
Arts are for personal use, in case of commercial use the values increase;
Changes after completion are subject to additional charges;
*I reserve my right to refuse your commission if I hear unprofessionalism, a style that I don't work is ordered, or the buyer offends me or my work.
FLAT COLORS
Headshot: 35$
Halfbody: 50$
Fullbody: 65$

RENDERED
Headshot: 40$
Halfbody: 60$
Fullbody: 80$

Additional characters: 50% of the value

OTHERS
Background: starting at 80$
The value may vary according to the complexity
*Reference sheet: starting at 100$
2 poses+2 icons+1 item